Throw Away Your Mascara And Get Perfect Lashes That Last!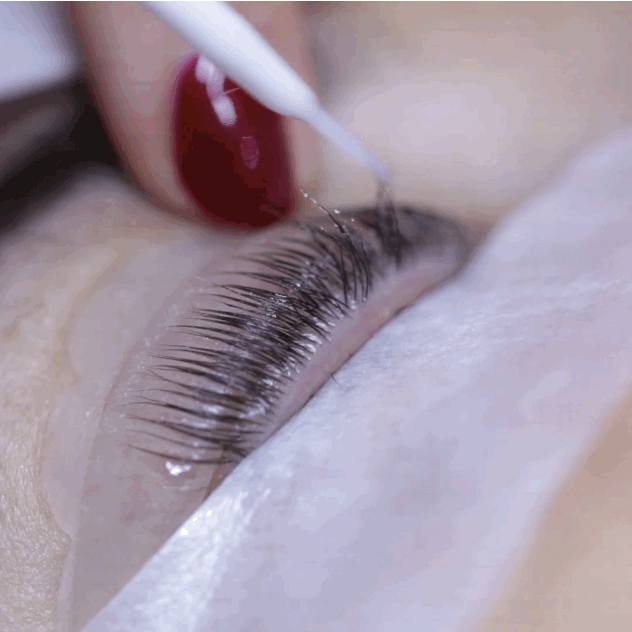 Imagine waking up to perfectly curled, lush lashes every morning! Wouldn't that save you so much time and eliminate unnecessary stress?
Our Professional Grade LashLift™ Professional Lash Lift Kit provides everything you need to ALWAYS have beautifully curled lashes, without the need for a curler, eyelash extensions or even mascara!
Lush curls last up to 4 weeks! (1 month)
Premium quality formula rigorously tested for safety and effectiveness
Easy to apply- Takes just minutes and is pain free!
Save time & money
Key Features:
Perm Lotion is a curing agent that allows the eyelash to curl naturally and beautifully.
Setting Lotion allows lashes to keep their curl for approximately 1 month (the life of a natural lash).
Nourishing Agent enriches, repairs and protects eyelashes.
Silicon Lift Pads 10 of each (medium and large) provide an excellent curling angle for application to eyelashes, very easy to use.
Glue is specially formulated for use with the silicon pads. Has a mild, gentle scent and low irritation. Doesn't produce those annoying, hard to remove, white flakes!

Suitable For Professional Use
The LastLift™ Professional Lash Lift Kit Contains:
 New Technique Eyelash Perming Kit- No need for Lash Rollers!
 Perm Lotion- Resealable 
 Setting Lotion- Resealable 
 Nourishing Agent- Resealable 
 Silicon Pads- 10 x Medium and 10 x Large, Reusable 
 Glue for Silicon Pads- Resealable
How to use:
Step 1: Use the cleanser to clean off the oil, dust and makeup residue.
Step 2: Apply the eye pads under the eyelids to protect our skin from the perming lotion.
Step 3: Put the lift-pads on the eyelash, then apply the glue on the eyelash to keep it stick on the eye pads. 
Step 4: Use the #1 perm lotion(white color) on the eyelash and then cover with a plastic film about 8-12 minutes.
Step 5: Use the #2 fixing agent (blue color) on the eyelash and then cover with a plastic film about 8- 12 minutes.
Step 6: Clean the eyelash lift pads, then use the #3 nutrition lotion (yellow color) to nourish eyelash. 
Step 7: Use the #4 cleaning (white transparent color) to clean off all the perm residue.
UPDATE: We're blowing up on social media and are officially running low on this product, please place your order ASAP!
Limit 2 per customer.
Click ADD TO CART to get your LashLift™ Professional Lash Lift Kit today to get the perfect lashes that lasts.
shipping: please allow 2-3 weeks for the delivery due to the high demand of this product.
Our Guarantee
At Viral Sparrow we truly believe that we offer the most inovative, trendy highest-quality products in the world and we want to make sure we back that up with rish-free ironclad 60 day Guarantee. We provide tracking number for all order and our shopping cart is SSL Secured.
if you have any question at all please don't hesitate to get in touch: support@viralsparrow.com
We answer all queries within 24 hours